"Cozy" is sometimes used to up-sell a small space, but large and luxurious kitchens and baths need a few elements that add a touch of coziness to keep them from feeling cold and sterile. To inspire fall home remodeling projects, here are five ways to make large and luxurious kitchens and baths a little cozier.
1. Opt for earthy materials: Natural stone and wood always complement each other and when used in combination, they will add a beautiful and welcoming look and feel to any space.
2. Choose a warm color palette:
Colors have an incredible impact on the mood and our emotions, so a warm palette will naturally make us feel more at home. From sandy beige to chocolate brown to rich reds, granite surfaces can be found in a wide range of
autumn-inspired hues
that will instantly add warmth to a kitchen or bath.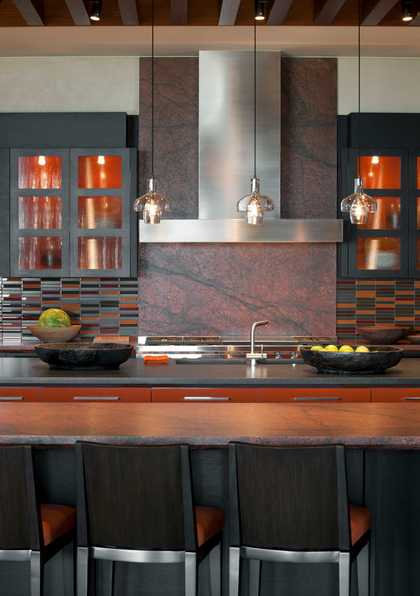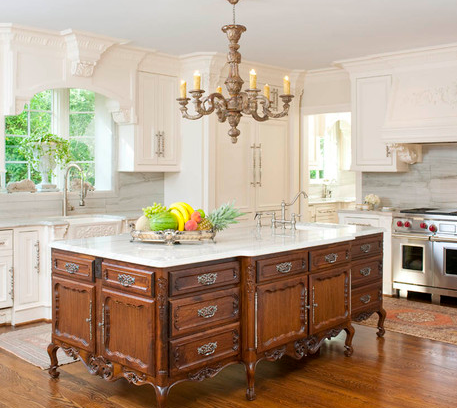 4. Upgrade lighting:
Add warm illumination with a
chandelier or other ambiance light fixture
. Lighting will also highlight focal points such as gorgeous granite islands and stunning marble floors or stone tile mosaics.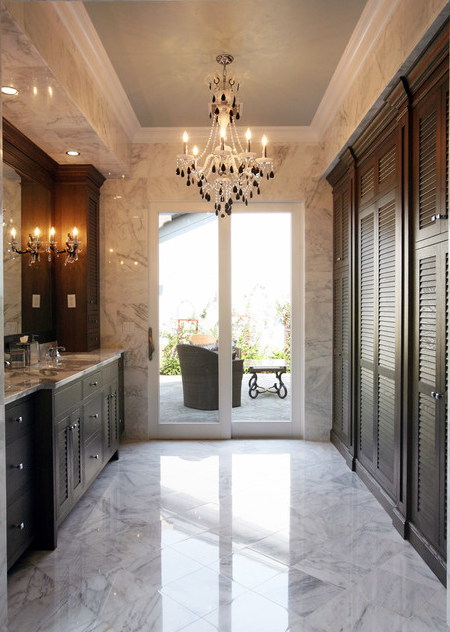 5. Install a fireplace: A custom stone fireplace is the ultimate luxury for large kitchens and spa-like master baths. It is always appreciated in the colder months but can be enjoyed with a simple candle display during the warmer months as well.
Marble and Granite has a wide selection of marble and granite surfaces to achieve beautiful luxury kitchens and baths that are also comfortable and inviting. Begin browsing our
selection of luxury marble and granite online
or visit one of
our showrooms
in Westwood, Massachusetts or Milford, Connecticut.
Photo Credits:
1) Johnson Architecture via Houzz
2) Swaback Partners via Houzz
4) Tobi Fairley via Houzz
5) Campbell Cabinetry via Houzz
6) Stephens Fine Homes via Houzz