Marble and Granite's Blog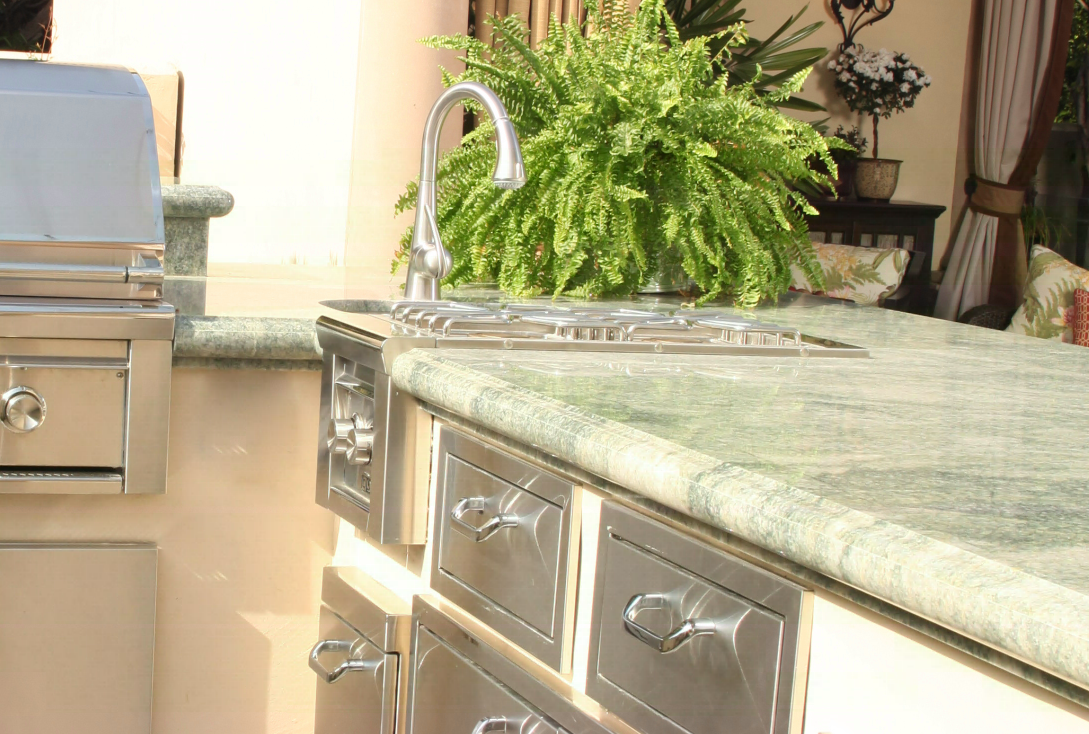 After the New England winter we had this past year, we know you're ready to bring on the outdoors now that summer is here. For many, this means the addition of an outdoor kitchen!

Outdoor kitchen by Christopher Grubb, Arch-Interiors Design Group featuring a Costa Smeralda granite countertop. Photo by Greg Weiner.
If you're looking into options, we know you have many questions. Specifically, you need to know which materials will stand up to the elements through all the elements and the changing seasons we experience in this part of the world. One of the most important elements of your outdoor kitchen is the countertop. Here's a primer of the various options available, along with some pros and cons to help you decide:

Granite Slabs
Read More